---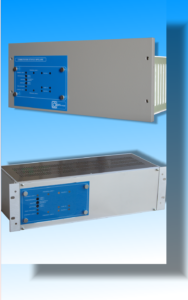 In the presence of two or more reliable and redundant distribution systems, the most valid solution is the installation of a static switch that automatically analyzes and chooses the most available source. They can be single-phase with one or two switched wires or three-phase with three or four threads. The two or three input sources must have the common equipotential node since the switches are semiconductor electronic type.
The series develops with the following characteristics.
Input and output voltage: 115-230-400 V
Output power: from 0,5 to 100 kW
Input lines: 2-3
The series includes the following products.
| Type | Description | PDF |
| --- | --- | --- |
| CSM500 | One-phase two lines non-insulated Static-Switch P = 500VA | CSM1507E |
| CSM1000 | One-phase two lines non-insulated Static-Switch P = 1000VA | CSM1507E |
| CSM2000 | One-phase two lines non-insulated Static-Switch P = 2000VA | CSM1507E |
| CSM3000 | One-phase two lines non-insulated Static-Switch P = 3000VA | CSM1507E |
| CSM5000 | One-phase two lines non-insulated Static-Switch P = 5000VA | CSM1507E |
| CSM8000 | One-phase two lines non-insulated Static-Switch P = 8000VA | CSM1507E |
| CSM15000 | One-phase two lines non-insulated Static-Switch P = 15000VA | CSM1507E |
| CST3000 | Three-phases two lines non-insulated Static-Switch P = 3000VA | CST1507E |
| CST6000 | Three-phases two lines non-insulated Static-Switch P = 6000VA | CST1507E |
| CST10000 | Three-phases two lines non-insulated Static-Switch P = 10000VA | CST1507E |
| CST16000 | Three-phases two lines non-insulated Static-Switch P = 16000VA | CST1507E |
| CST25000 | Three-phases two lines non-insulated Static-Switch P = 25000VA | CST1507E |
| CST40000 | Three-phases two lines non-insulated Static-Switch P = 40000VA | CST1507E |